Roan Shadow Apothecary
27 Minnie Ln. Bakersville, NC 28705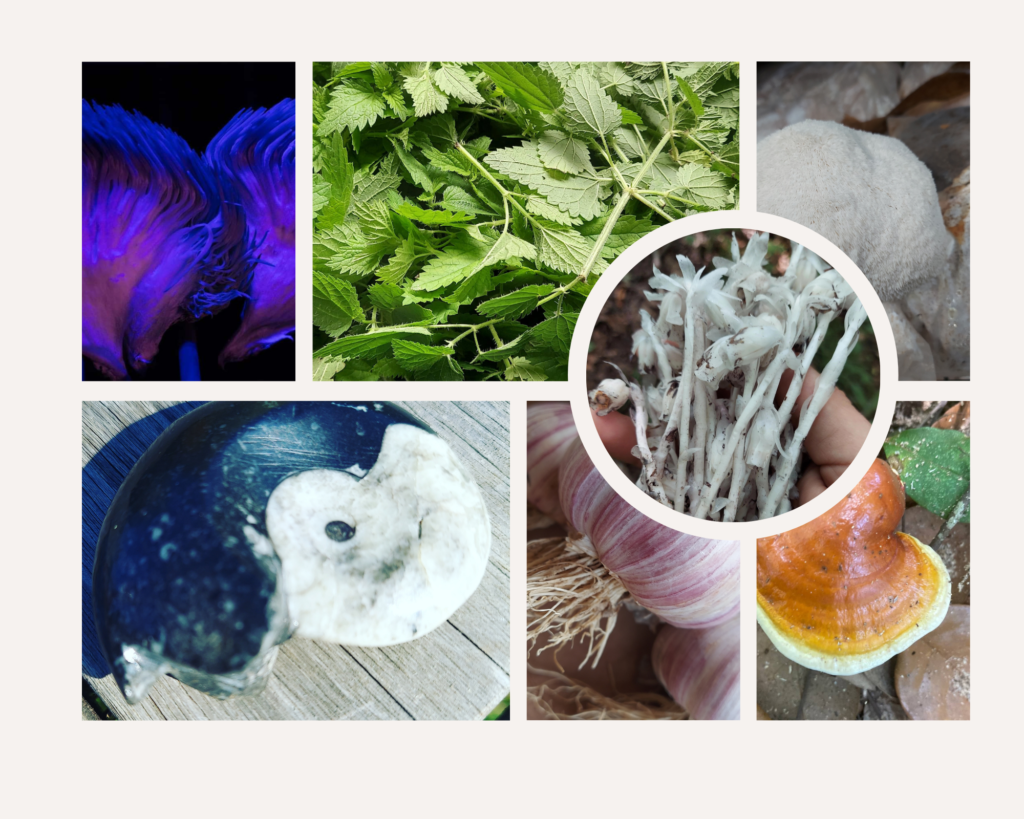 Welcome to Roan Shadow Apothecary. We work nestled beneath the Roan, farming, foraging, and formulating the best medicines the Earth can offer. Matt has classic Herbalist training, but is also experienced in mushroom medicine and spagyric alchemy, as well as in the use of animal medicine (such as propolis), and crystals & minerals. We also offer Reiki, mushroom and gem/mineral essences, aromatherapy, and more.
The majority of our medicines contain ingredients that are local to western North Carolina. While we do get a few items from other small farmers & foragers, the majority come from our no-spray, no-till farm or from the forests we hike, or our on-site lab. We believe the source of and the energy behind your medicine are of the utmost importance and we can tell you the exact source of and path that your medicine took to get to you. We also believe your medicines should be as natural as possible – simple tinctures, teas, powders, etc. The more you remove from a natural medicine, the less effective it will be. Nature has always been our best healer.
We specialize in working with the stronger medicines, some of which are considered "controversial."
(PLEASE NOTE: we do not offer, recommend, or facilitate the use of any illegal substances. Please do not ask.)
This includes CBD/CBG/CBN, Ghost Pipe, Kratom, and other Earth medicines that are underutilized.
Use this form to contact us for more information, or use our online tools to book an appointment today. We are open 11-6 Mon, Thurs, Fri, and 11-7 Saturday. We also offer a retail area if you just want to stop in for some medicine. We accept Venmo, CashApp, cash, and credit/debit cards with 3% fee. Simply visit our Online Store and choose "Pickup" at the top of the page.
**Appointments booked online require pre-payment; full refund with 48 hours notice.**